Stories of Survival
Recovering the Connected Histories of Eastern Christianity in the Early Modern World
Database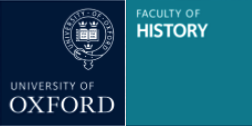 From Lebanese immigrants in Argentina to Iraqi refugees in Sweden, Eastern Christians can be found today scattered across the entire world.
The Project
Stories of Survival is a five-year research project funded by the European Research Council (2015-20), directed by Dr John-Paul Ghobrial, and based at the University of Oxford.
Methodology
There has never before been such an expansive approach to the study of Eastern Christianity, one that places so many languages, sources, and historiographies into a single framework.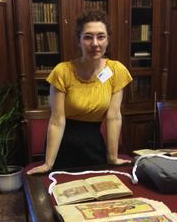 Celeste Gianni
Research Associate in Arabic Manuscripts
If you would like to be added to our mailing list to receive email news about the project, please email:
The Stories of Survival project is based at the Faculty of History, University of Oxford. Enquiries should be made in the first instance to the Project Administrator:
briony.truscott@history.ox.ac.uk        +44 (0)1865 615033
Postal Address
Faculty of History, University of Oxford, George Street, Oxford OX1 2RL,  UK
Stories of Survival has received funding from the European Union's Horizon 2020 research and innovation programme under grant agreement number 638578.