Since its inception in 1992, Beth Mardutho has made a name for itself as a trailblazer of Syriac digital humanities. Below, discover some of our most important projects and significant milestones. As we look towards our next decades, we eagerly await the discoveries from our ongoing partnerships and future research collaborations.
1992: SyrCOM
SyrCom was informally established by George Anton Kiraz, while he was a PhD student at the University of Cambridge, and Sebastian Brock. They envisioned a merger of Syriac studies with computing—the precursor to digital humanities. In 1996, after several years of development, the Syriac Computing Institute was registered in the State of New Jersey by George A. Kiraz, Kathleen McVey (Princeton Theological Seminary), John Marks (Princeton University, Department of Near Eastern Studies).
1993: Website Launch

The Institute's website goes live on the University of Cambridge server under George A. Kiraz's personal account. At the time of its launch, it was the first and only academic website dedicated to Syriac studies. he website was rewritten in 1996 by Thomas Joseph using pure HTML, 2002 by Emily Solomon using PHP, 2010 by Jamey Walters user Joomla, and 2018 by Sunil Persad using WordPress.
1993: Syriac N.T. Concordance
The first complete concordance to the Syriac New Testament was published in six volumes in 1993. This was a major resource for the scholarly community, filling a need long-noted by Bruce Metzger. Prior to its publication, the only similar resource had been a simple word list compiled in the 18th century. In order to create the concordance, George A. Kiraz worked for three years on an electronic database of Syriac words, which later developed into Beth Mardutho's online dictionary, SEDRA 3.0. The concordance was the first major work to result from Syriac digital computing and was the first publication to grow from SyrCOM.
1994: SEDRA 3.0
SEDRA 3.0 was designed to be an open-source, electronic Syriac lexicon. It was the first of its kind, making collective scholarly knowledge of Syriac studies available online for free. It has been adopted by numerous sources, including the academic resource of Dukhrana (an online Syriac dictionary). In 2014, Beth Marudtho launched the updated SEDRA 4.0.
1995: Syriac Hyper-Text Project
The goal of the Syriac Hyper-Text Project was to create an online Syriac encyclopedia, utilizing hyperlinks to their full extent. This was the forerunner of the Gorgias Encyclopedic Dictionary of the Syriac Heritage (GEDSH) – the seminal encyclopedia of Syriac studies, and it preceded the now-ubiquitous Wikipedia by six years.
1996: Syriac Gospels
The interlinear Comparative Edition of the Syriac Gospels presents an essential comparison of the Syriac Gospels—aligning the Sinaiticus, Curetonianus, Peshiṭta, and Ḥarklean versions into one collection. The Ḥarklean text was prepared by Andreas Juckel and the interlinear edition by George A. Kiraz. The edition was published in a Brill series edited by Bruce Metzger. Sometime after publication it went out of print, yet in 2005, Gorgias Press received the publication rights, and it has been in print and circulation ever since.
1997: Beth Gazo (Portal App)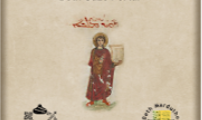 One of Beth Mardutho's unique resources, Beth Gazo offers a reference of Syriac church melodies for congregations around the world. Patriarch Jacob III recorded the traditional melodies for the first time in 1960, and in 1997, Beth Mardutho digitized the tunes as audio files. In 2018, our team developed a mobile app to readily assist priests, deacons, and choirs in learning the many complex melodies of the Syriac tradition. This project meets Beth Mardutho's goals of preserving Syriac history and culture, and of bridging academics and the Syriac communities. The app is available on Androidand iOS.
1998: Hugoye
First published in 1998, Hugoye is a leading peer-reviewed academic journal devoted to Syriac studies. The first journal dedicated to Syriac studies, it was envisioned from the beginning to be a fully-electronic, open-source, and peer-reviewed journal. Its content spans 2,000 years and a wide variety of disciplines (from history to computer science and everything in between). Beth Mardutho publishes individual issues online twice per year and the full volume in print annually.
1999: eBethArké
At the turn of the millennium, Beth Mardutho conceived of a groundbreaking idea: creating a digital library for Syriac studies by collecting resources from multiple universities. Princeton Theological Seminary, The Catholic University of America, and Duke University quickly joined the project, and 600 books were scanned. Unfortunately, they could not be disseminated online due to lack of funds. The Syriac studies community had to wait nearly 20 years for a grant from Internet Archive and Princeton Theological Seminary to fully realize the dream of making these books and many others universally accessible online at archive.org.
2000: Digital Fonts & Unicode
In 1998, Paul Nelson, George A. Kiraz, and Sargon Hasso worked together to have Syriac added to Unicode and began a project of creating Syriac Unicode fonts. This internationalized the discipline and the Syriac langauge: it allowed for a digital standing and enabled individuals anywhere in the world to use and work in Syriac. By 2000, the Unicode and Meltho fontswere available worldwide.
2005: Travel Course

In 2005, Jeanne-Nicole Mellon Saint-Laurent organized a special travel course to Tur Abdin through Beth Mardutho. Fourteen students and professors went on a two-week tour of Turkey that included locations such as Tur Abdin, Harran, Edessa, Kharput, Mardin & Diyarbakır. Every day, experts would give lectures on aspects of Syriac scholarship, and students experienced in situ learning.
2005: Patriarchal Archive
During the final days of Beth Mardutho's educational trip to Tur Abdin, George A. Kiraz came across the Patriarchal archive of Mardin – an important collection of petitions to the Syriac Orthodox Patriarch during the end of the Ottoman Empire (late-19th to early-20th century) that reveals valuable social history of the period. Over the course of a few years, Beth Mardutho digitized the archive for scholarly access. Khalid Dinno was the first to use the archive for his PhD dissertation, while another doctoral student at Yale student is currently making use of the document. The Institute is currently seeking funds to catalog this archive.
2009: Beth Mardutho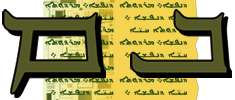 Until 2009, Beth Mardutho had been a virtual institute with no formal campus location. George A. Kiraz began dreaming of a physical location that would serve as a hub for Syriac studies; it would merge academic studies with community life. In 2009, the Institute settled in Piscataway and rebranded as Beth Mardutho. The field of Digital Humanities had also emerged as an academic field and would be adopted and developed within the context of Syriac studies.
2010: The Beth Mardutho Research Library
The Beth Mardutho Research Library was established in 2010 with the intention of creating a large collection of Syriac studies materials. The library consists of collections that belong to various scholars. During this time, the first Hugoye conference was held on campus as an opening celebration on the topic of Libraries in the Syriac Tradition.
2011: GEDSH
Beth Mardutho, in collaboration with numerous contributors and scholars, published the landmark Encyclopedic Dictionary of the Syriac Heritage. It was the first of its kind, collecting entries on various topics pertaining to Syriac studies past and present. It details a vast historical record, and it also reflects a contemporary understanding of where the field stands. It is now available online.
2011: PTS Collaboration
In another major landmark, Beth Mardutho is established as a Field Education site for students of Princeton Theological Seminary. With the yearly assistance of graduate interns, projects move forward with greater speed and efficiency, allowing for the Institute to diversify its developments while investing in the academic careers of students.
2012: Rutgers University Partnership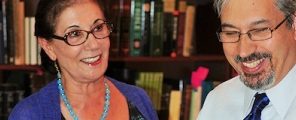 The Rutgers University Libraries established a partnership with the Institute in 2012, recognizing that access to the resources of Beth Mardutho would significantly enhance the scholarly study of ancient history, the Middle East, languages, and religion all around the world.
2014: Summer Language Course
Beth Mardutho expanded its operations in 2014 by holding its first Syriac language summer courses. Fourteen students registered for the first class. Since then, nearly 80 students have successfully completed courses in Beginning and Intermediate Syriac and Christian Arabic to assist in their academic pursuits.
2017: SwiftKey App
In conjunction with SwiftKey, Beth Mardutho created keyboards for Classical Syriac, Surayt (Turoyo), and Sureth for the app. The Classical Syriac keyboard also includes language prediction using artificial intelligence.
2018: Fellowship Program

With the generous contributions of Dr. Khalid and Mrs. Amira Dinno, Dr. Jack Jallo and Mrs. Gage Johnston, Mr. Malak Yunan and Dr. Evelyne Yunan, Dr. Suhail and Mrs. Luna Zavaro, and Dr. Talal and Mrs. Wesal Findakly, a Fellowship Program in Digital Humanities was established. The inaugural class welcomed fellows from Duke University, Princeton Theological Seminary, the University of Chicago, the University of Exeter, the University of Manchester, and Yale University.
2019: Simtho Syriac Thesaurus
Beth Mardutho released a beta version of the Simtho: The Syriac Thesaurus project, a textual database of Syriac literary works of all periods. The initial beta release contains more than 7 million tokens (words, punctuation marks, and other symbols) with over 6 million words of text.