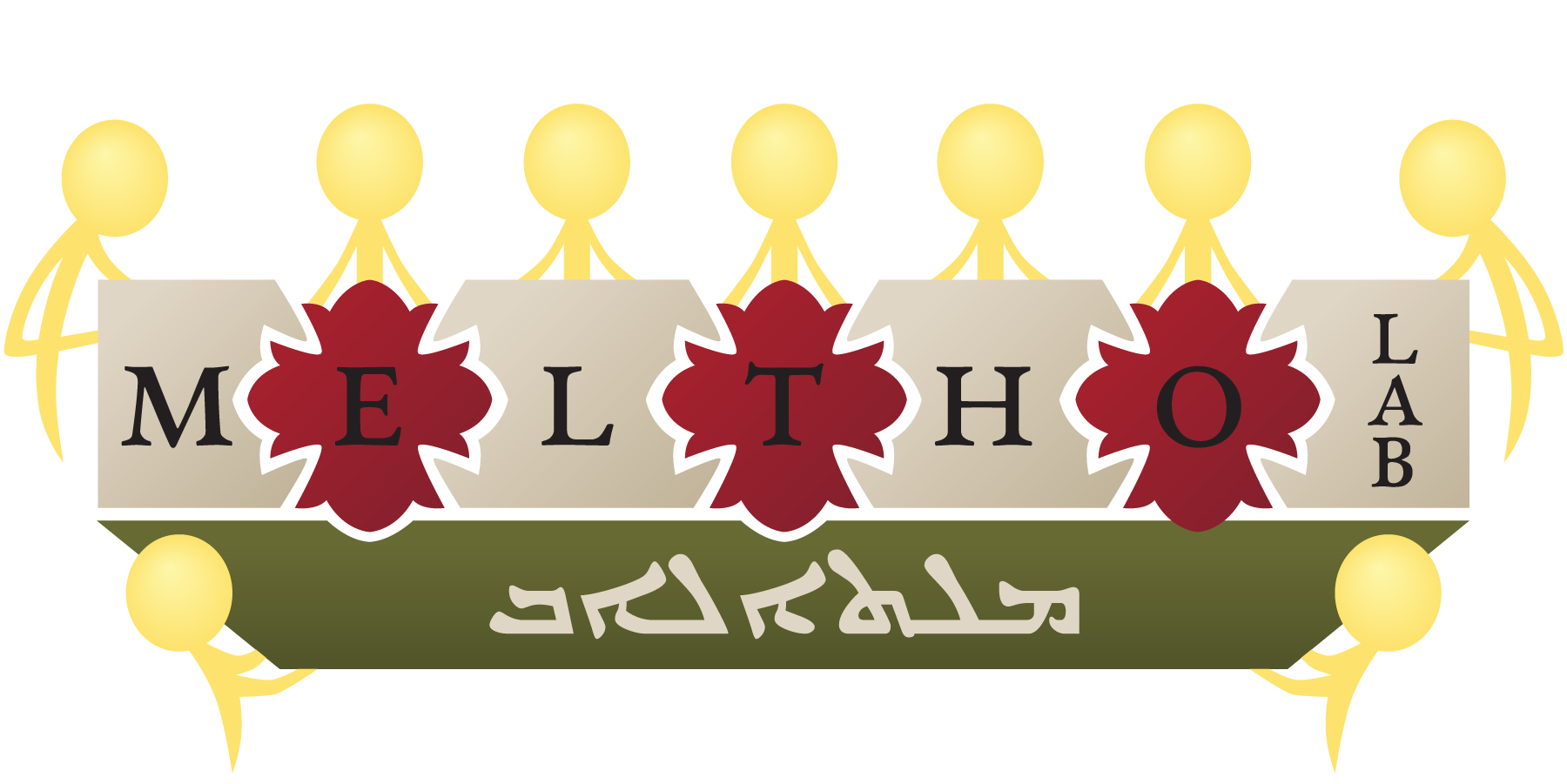 MelthoLAB: Adopt a Syriac Worker in the Middle East
The MelthoLAB project provides jobs to Syriac Christians in the Middle East and, at the same time, creates free online content and tools for the Syriac language and heritage.
Due to continuous wars, young Syriac Christians in the Middle East find themselves unemployed and struggling to support their families. The values of local currencies have plummeted to historic lows, adding an extra burden on everyone. The monthly salary of a university professor in some countries has fallen to approximately $50 a month. MelthoLab aims to support the local community by utilizing this currency exchange situation and offering double the local salary for work on Syriac resources.
The local team works on a variety of Syriac Digital Humanities projects, and the products are published in open access, freely available to all. Team members are transcribing Syriac manuscripts, correcting OCRed texts for Simtho, populating the Sedra online dictionary, and creating data for part-of-speech tagging and other online resources. As all these tasks concern the written "word" (meltho in Syriac), our team was named the MelthoLab team.
Become a supporter by adopting a worker and simultaneously provide free Syriac resources online. Most importantly, through this project local Syriac Christians are learning more about their own heritage and seeing that their language is indeed of interest to the outside world. Hopefully, this will give them further pride in their heritage. Your contribution of $100/month will go in its entirety to the worker. All administrative costs are covered by Beth Mardutho. 
MelthoLAB is coordinated locally by Samir Chamoun.
Become a MelthoLab Supporter today.
Passion and love for what you do is the main motive for continuity, and this is the main thing that we do as a Meltho Lab team in the Middle East for our love and passion in our mother language, Syriac.